Download a free copy of our printable Swear Word Adult Coloring book – the coloring book for adults with colorful language!
Adult coloring books have been growing in popularity the past few years. Being on the crafty side, I wasn't surprised when my husband gifted me one for christmas a few years ago. The idea was simple enough: use these butterflies patterns and to try to let go of the stressful situations in life. They're a fun way to unwind and people of any skill level can use them. So I pull out one of these books and use the calming activity of coloring to forget about all the shitty people I encountered that day? Needless to say, that bullshit book didn't do much for me.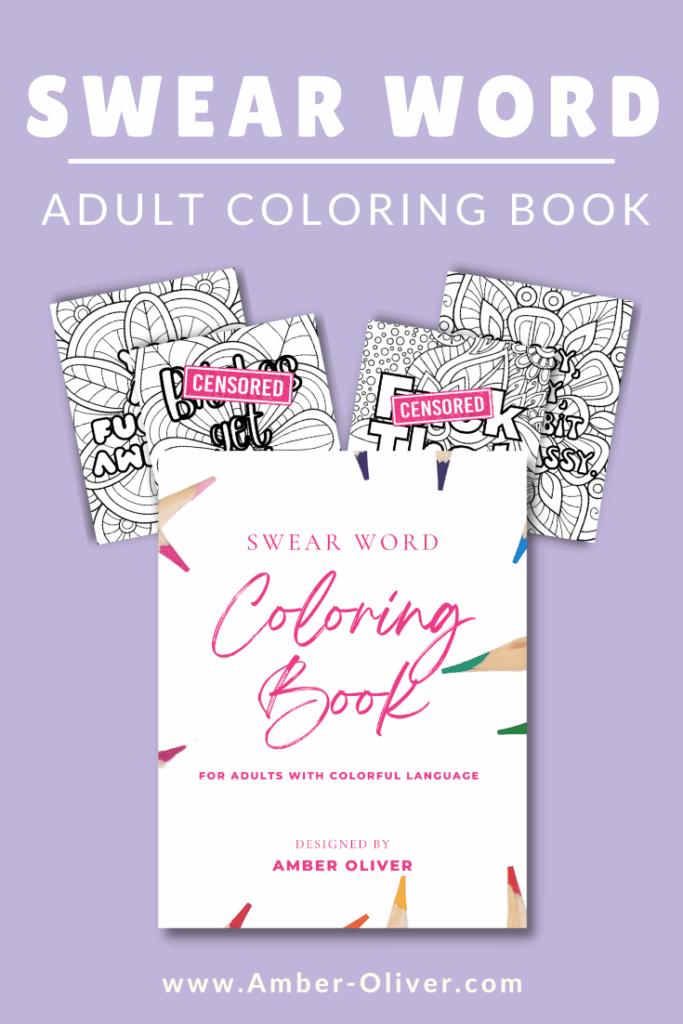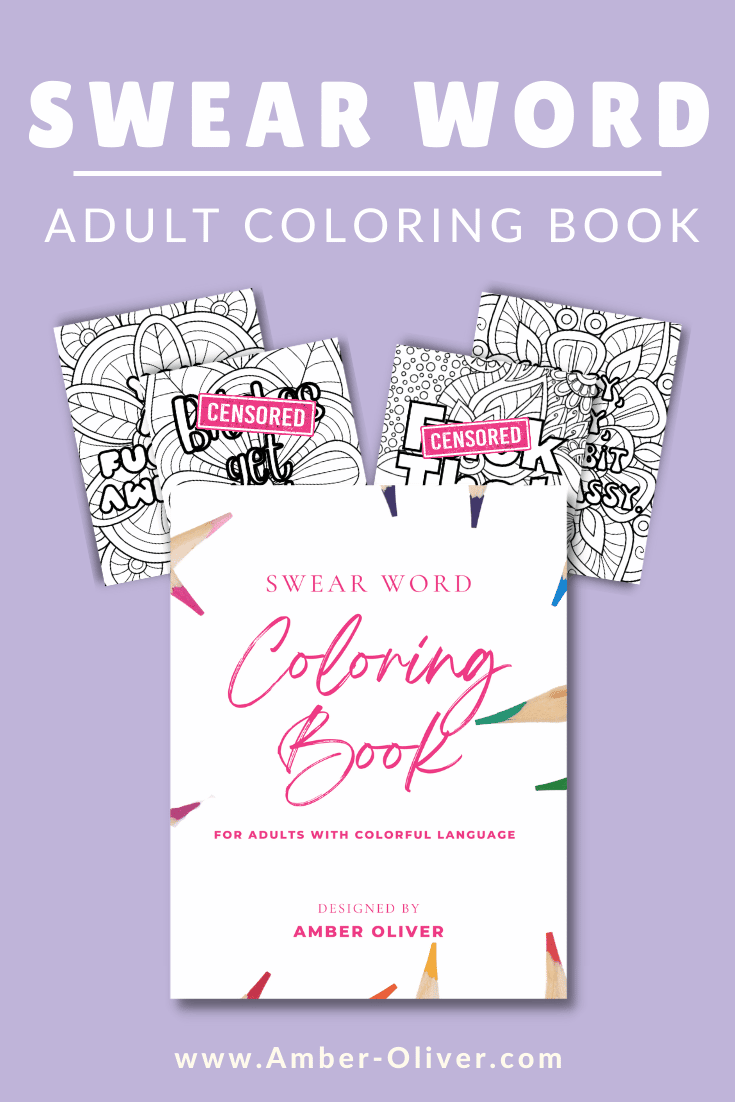 So I decided to design my own adult coloring pages. The internet is full of inspirational coloring books. If you're looking for a scripture coloring book or christian adult coloring books you aren't going to find those here (sorry!) Those are some of the best sellers out there so they shouldn't be too hard for you to find! That being said, we do have adult mandalas, intricate designs, and beautiful illustrations. These just come with cuss words, original insults, and uncouth sayings on a variety of pages!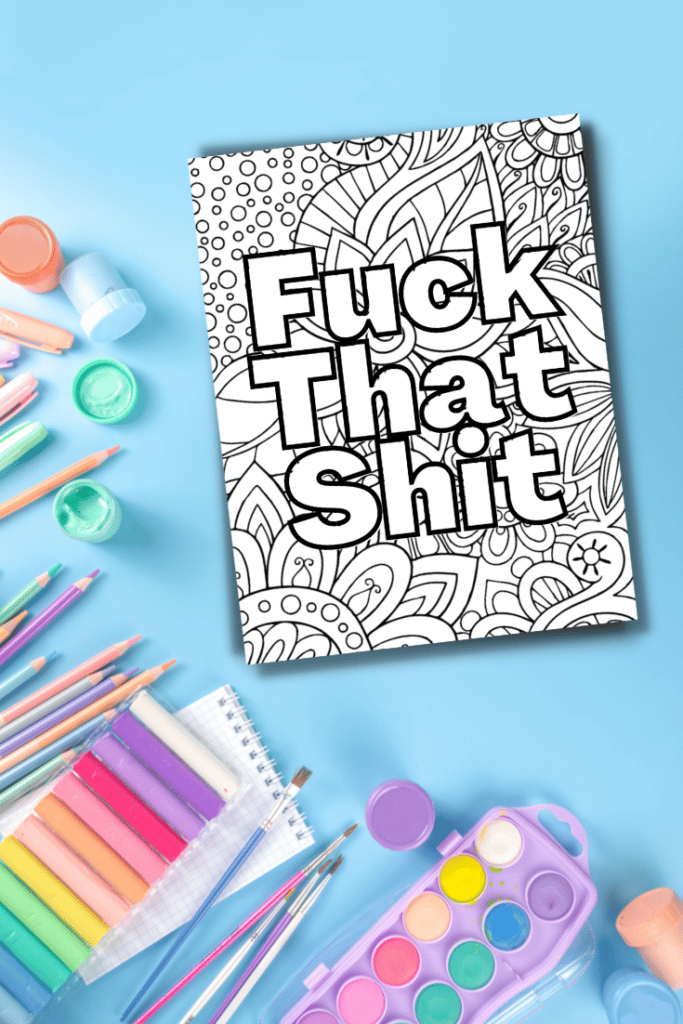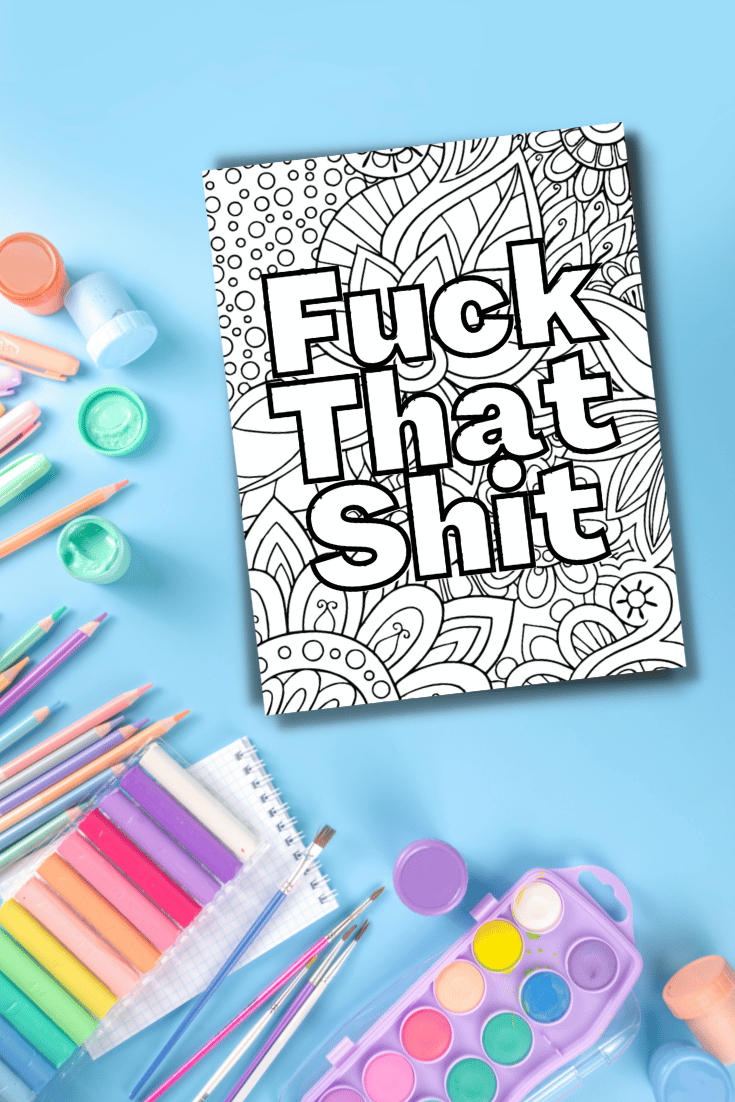 My swear word adult coloring book has 15 single-sided pages with a variety of designs. The word designs are obviously curse words, so if that bothers you this is NOT the book for you. We're offering our sweary coloring book as a digital download to anyone on our email list. We love the midnight adult coloring book style (with black backgrounds to make your designs POP) but since our free coloring pages are printable, we took that into consideration when designing our book.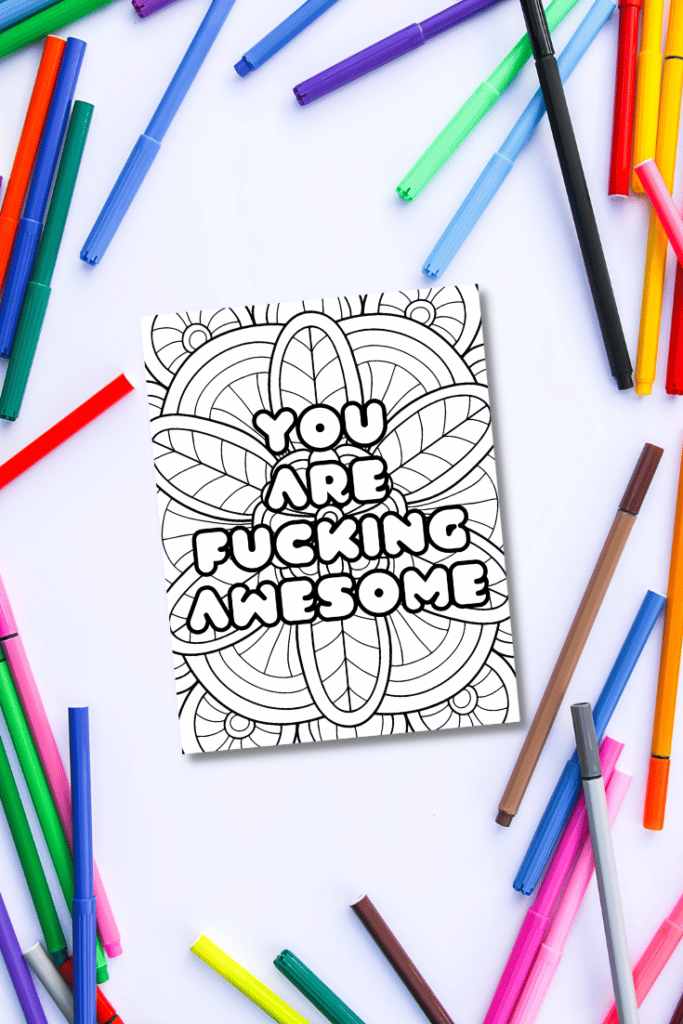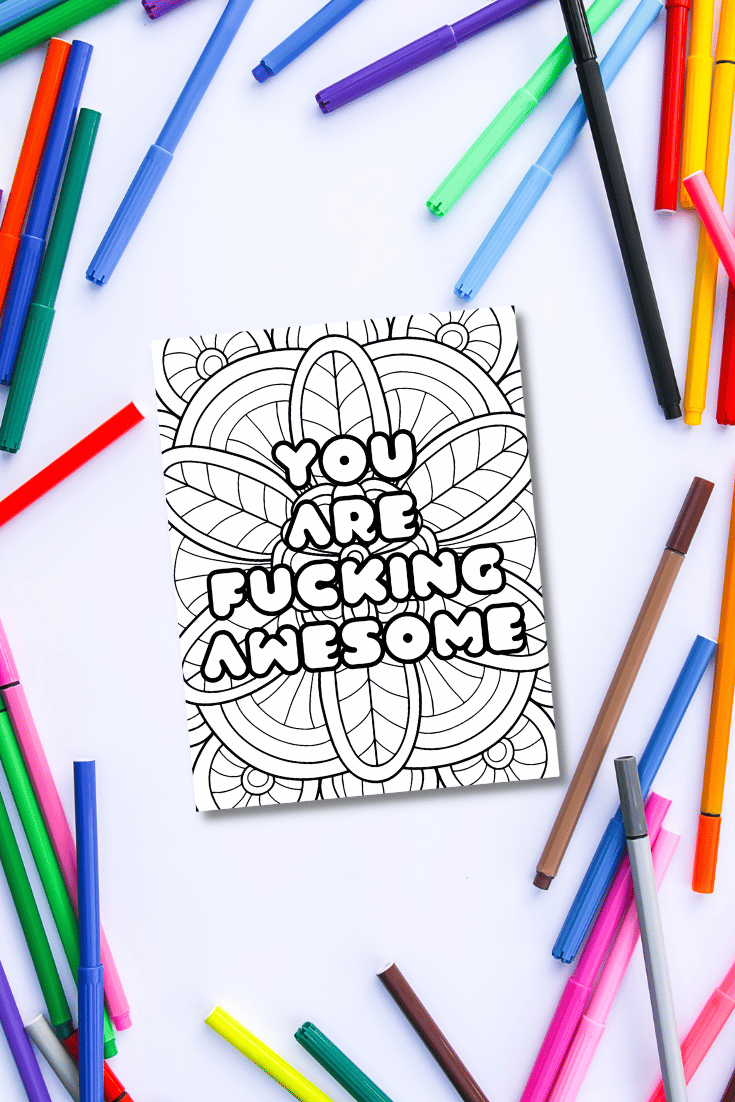 Interested in Printable Dog Coloring Pages? Check out my adorable dog blog for those!
When you ready to get started on your swear word coloring pages, there's a variety of tools you can use. Markers are probably the most popular, but colored pencils are also a great way to color and allow you to shade and blend to get a different color combination.
Choice of coloring tools:
gel pens
colored pencils
markers
Ipad and apple pencil

My personal preference is to do these coloring pages on my ipad. After designing them, I learned how to color in procreate so I can do everything digitally. I still find it relaxing, love that I can finish them faster, and enjoy having less clutter. If you don't have the Procreate app, it does require a one time purchase of $10. But after that you can import as many coloring pages or coloring books as you want! You can open our hilarious swear words coloring book and color with these simple instructions:
How to Color in Procreate
Learn how to color in procreate with printable coloring pages or digital coloring books.
Materials
Coloring Pages
iPad
Apple Pencil
Procreate App
Instructions
Download the Procreate app. It requires a one time purchase of about $10.
Click "Import" and open your coloring pages or coloring book from "Files"
Choose which page you want to color first.
Open the layers panel.
Tap Layer 1, then select reference.
Add a new layer and move below layer 1 in the panel.
Choose your color palette and drag to the screen for easy reference.
Click and hold on the color you want and drag and drop into the area you want to fill with color.
On the selection menu, make sure automatic and color fill are selected. Then every area you tap on the canvas will be filled with that color.
Deselect the selection tool before you move to another color.
Once you are done, you can hide the original layer to remove the black lines!
Here are some great books I found on Amazon when looking for funny adult coloring books:

So what should my next design be? Maybe a Halloween adult coloring books? Or an adult christmas coloring book? Whatever we do next you can bet it will made with our irreverent sense of humor and will probably include unique sweary words!
Our book is the perfect way to let your creativity run wild Choose whatever color combinations float your boat. Your finished designs would look great framed and make the perfect gift for other potty mouths in your life. If you aren't a fan of our irreverent adult coloring book, I suggest you contact out customer service department. They don't exists but I suspect they'd tell you to get the f*ck out 😀