Make gorgeous DIY flower prints for your home using the flower pounding on fabric technique!
I'm always looking for fun new DIY projects to try! I can't describe myself with one skill like knitter or seamstress – while I like both those things, I really love to try new crafting ideas. Today's project uses a technique called flower pounding on fabric (or you can also use watercolor paper!)
Yield: 1 Flower Print
Flower Pounding on Fabric
Make gorgeous DIY flower prints for your home using the flower pounding on fabric technique!
Materials
Fresh Flowers
Paper Towels
Tape
Tools
Instructions
Start by preparing your workspace. You don't want to hammer directly on your countertop or table so use a cutting board or other surface.
Place your flowers face down on onto either the watercolor paper or fabric.
After you've arranged the flowers, place a paper towel on top and tape into place so they don't move.
Use the hammer to gently pound the flowers. Move slowly and make sure you cover the whole surface!
Pull up the tape and paper towel then gently scrape the flowers off the fabric or paper.
OPTIONAL: You can also outline the designs to really make them pop!
Frame your prints!
I tried this project with both watercolor paper and with fabric. I think the fabric worked a *little* bit better. I used flowers we had in the yard, but I would love to try this with more flowers in different colors!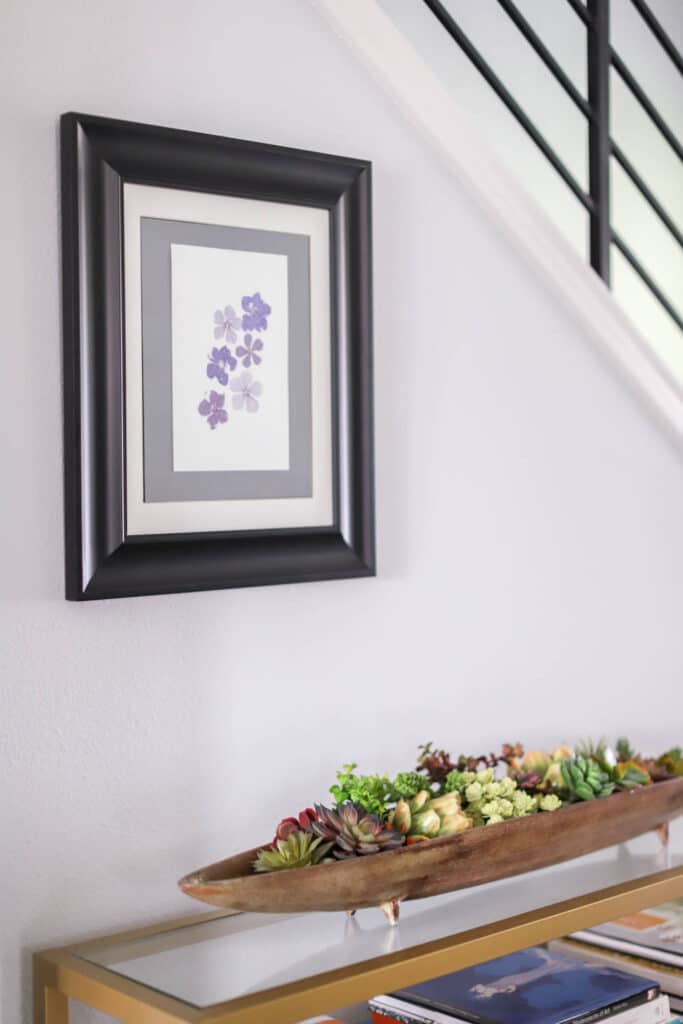 This project would be a lot of fun to do with kids! Go on a nature walk through your neighborhood or even just your backyard and find different sizes/shapes of flowers and even leaves! Some things I tried didn't turn out (I couldn't find a single leaf that would leave a print!) but it was fun to try!
This could also be a beautiful basis for other embellishments. I outlined the flowers to really like them pop, and realized after that I could add other things to the project. Add glitter or rhinestones or other beautiful items for a cool mixed media project.