Create amazing DIY earrings from an acrylic pour painting. This project is sponsored by JOANN.
Pour painting is an incredibly addicting activity! To create your acrylic pour painting, you start with a blank canvas. You then choose your colors!
I love the Color Pour paints from JOANN because they come pre-mixed with the right amount of pouring medium for optimal flow and they pair up beautiful color combinations for you!
Of course, you can always pick your colors individually and let you creativity loose! The best part? No two paintings will be exactly alike.
Each one you create will be unique and different. You can create amazing pieces of art for you home, or take it a step further and use your colorful canvases to create custom jewelry like these DIY earrings!
Yield: 1 Pair
DIY Earrings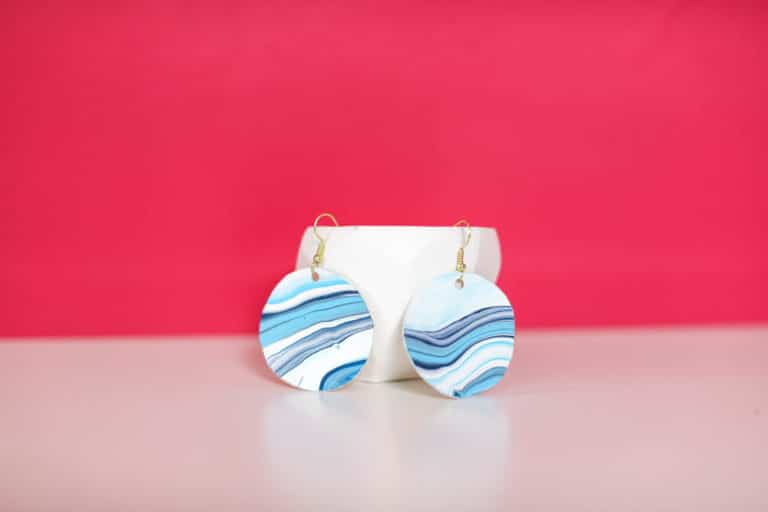 Total Time
1 day
35 minutes
Tools
Scissors
Pliers
x-acto knife
Pencil
Instructions
Prep your work area by covering with a drop cloth. Prop your canvas up with disposable cups so the paint can drip off the edges. Decide what colors you're using and set them out.
Pour the paint into a large cup starting with any metallic or light colors first.
Gently pour onto your canvas and spread by lifting and rotating the canvas slowly and gently, allowing the paint to cover the surface. Then set up to dry.
After you canvas is dry, cut from the wooden frame.
Trace your earrings onto the back of the canvas. I found washi tape to be the perfect size for earrings! Cut out with scissors.
Punch a hole in the top of your circles, then add the fish hook ear wires.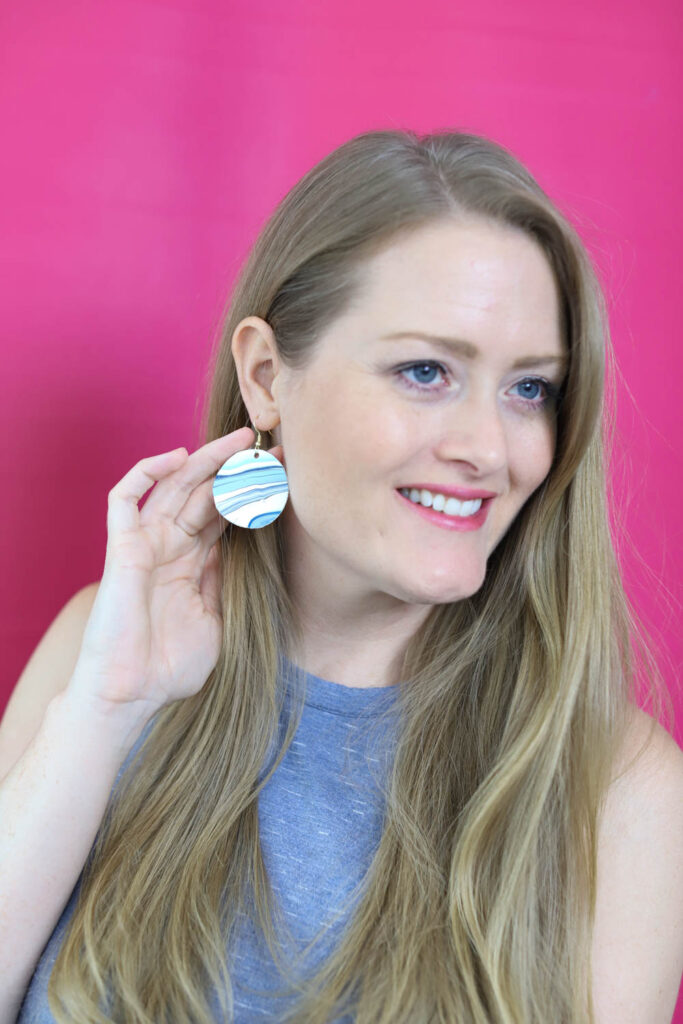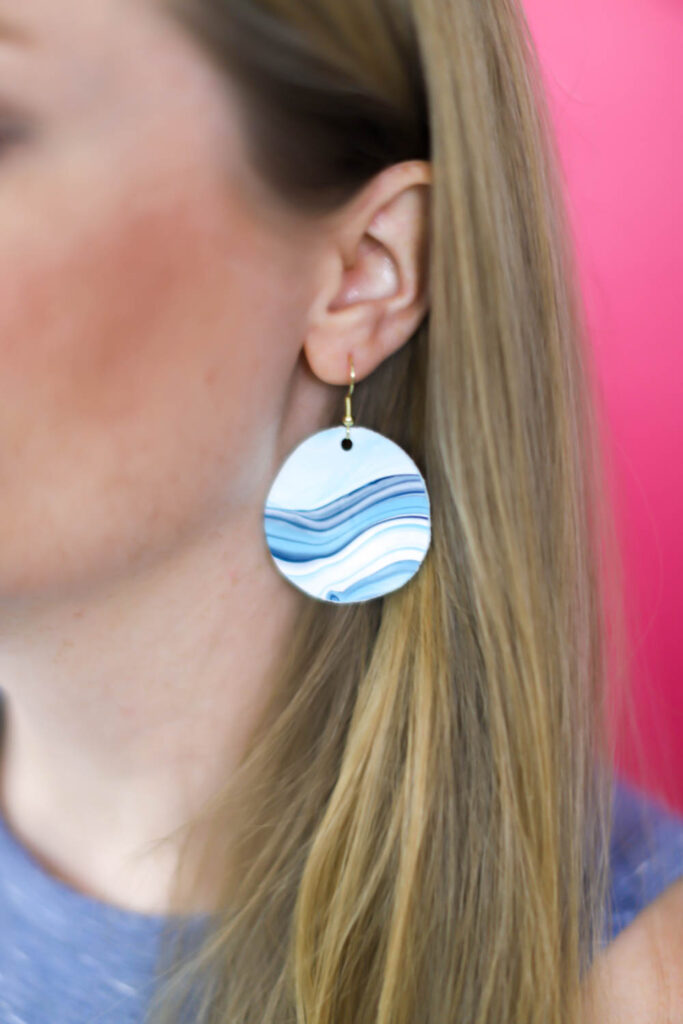 I created this project for a recent event with JOANN. The goal was to show the versatility of a project that would be perfect for both adults and kids. Creating the acrylic pour paintings is a super fun, slightly messy way to engage your kids creativity and the resulting art leaves you with the perfect medium for your DIY earrings!
Don't forget to PIN for later!