If there's anything I like more than bright, cheerful colors, it's a good pun! I've always liked dressing up and decorating for Halloween, and this year I steered away from traditional orange and black and decided on a colorful Halloween instead! I paired bright colored pumpkins with a few designs I created (and cracked up the whole time I was making!) for some punny halloween printables.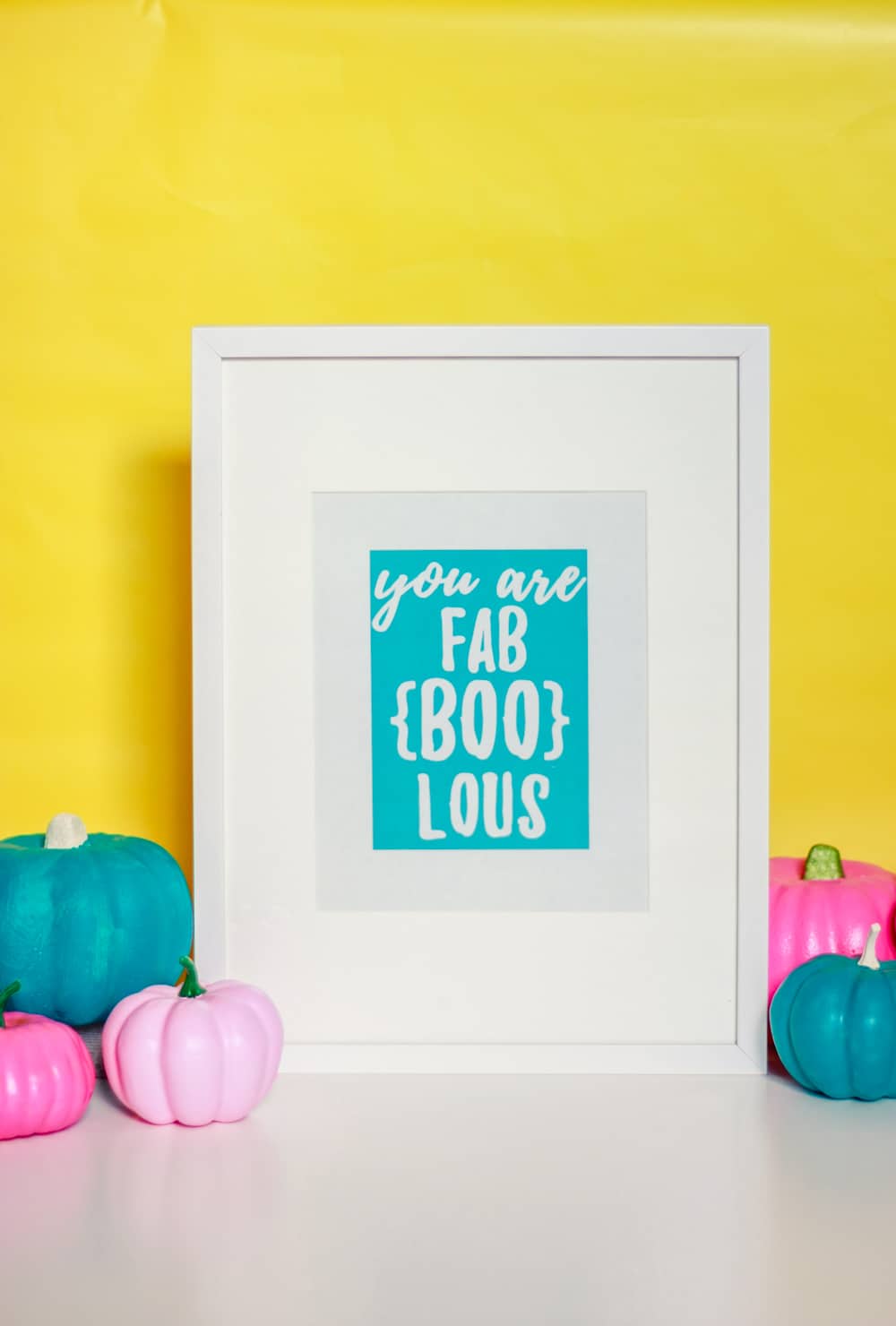 I used all dollar store pumpkins to create this fun Halloween vignette. The larger pumpkins were styrofoam and needed a sort of "primer" before painting. I spray painted them with a white chalky finish to give them a bit more grit before adding on the fun paint colors. The smaller pumpkins were all shades of orange, but I think they look much cuter in these bright colors!
The paint splatter pumpkins were simple to do. I setup my Homeright pop up spray shelter
so I didn't splatter paint all over the patio! This gave me a nice place to work without making a huge mess and I could sling paint without fear! I simply dipped my paint brush in different colors and flicked it across the pumpkin. Depending on the consistency of the paint, you can also sort of drip it over the pumpkin!
Click DOWNLOAD to grab these adorable Halloween printables!
You are Fab-BOO-lous!
Here for the BOOs
Just Creepin' It Real
Life is GOURD.
Trick or Treat Yo'self


I loved the show Parks and Rec, so I think "Trick or Treat Yo'Self" is probably my favorite! Which is yours? These are available FREE for personal use, but please tag me if you use one! (@a_m_b_o)