There are few things in this world I love more than chocolate chip cookies. When they are warm, fresh out of the oven, and served with a big glass of milk – I am one happy girl! I usually make a batch of these at least once a month. (You can probably guess which week, haha.) I always use the Toll House Cookie recipe, and my secret is to chill the dough before baking! It makes all the difference.
I had some scrap heat transfer vinyl, and after picking up these super cute oven mitts, I decided to make custom oven mitts! Heat transfer vinyl isn't difficult to work with, but there are a few tricks. I customized these with a homage to a fellow crafter, Snoop Dogg.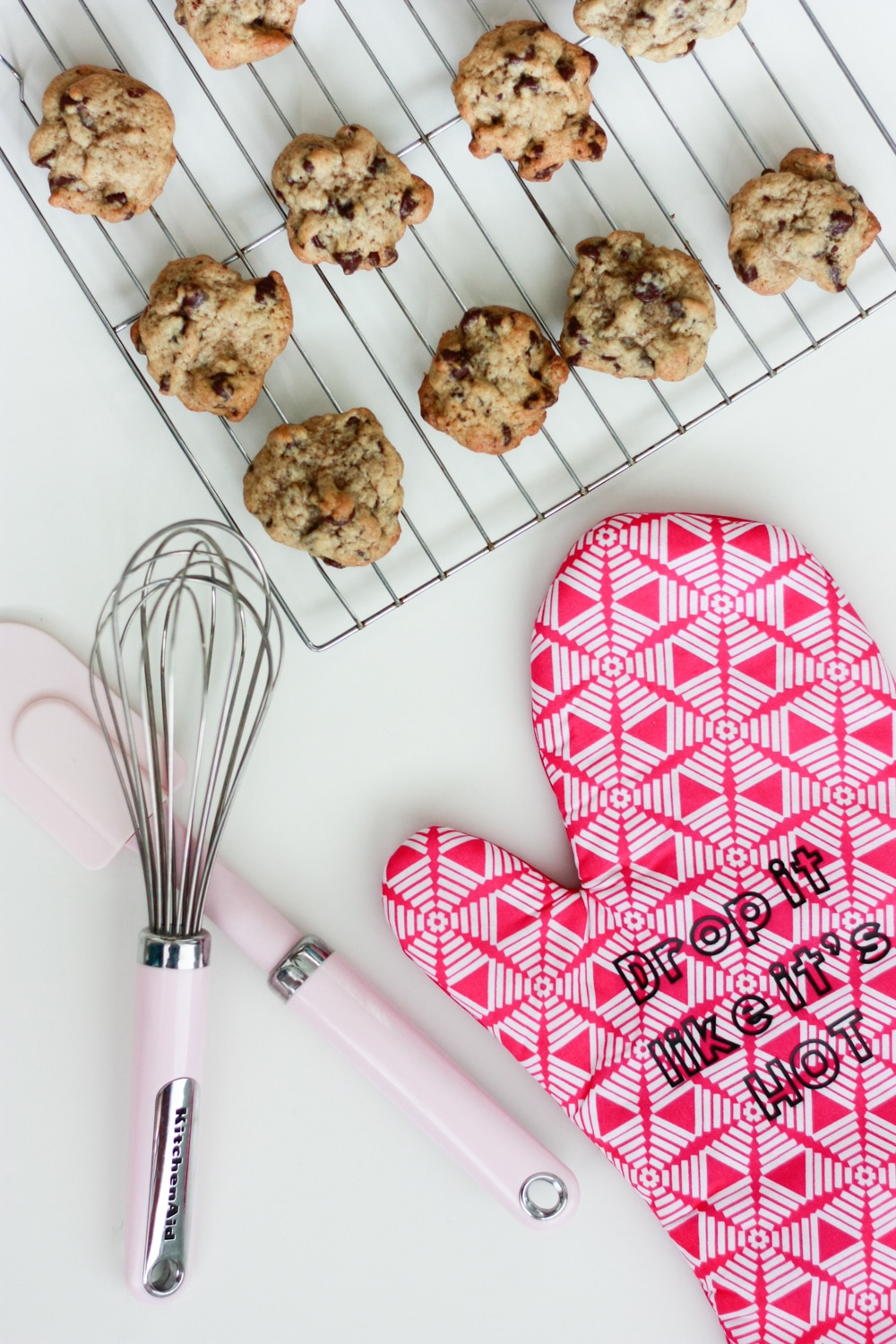 Custom Oven Mitts
STEP 1: Pick up some cute oven mitts (or make your own if you're feeling SUPER crafty!)
STEP 2: Cut your design with your Cricut or Silhouette machine. (You can use my "Drop It Like It's Hot" design HERE). Be sure to mirror the design before you cut!
STEP 3: After the design is cut, it's time to weed!
STEP 4: When you're ready, stick down your design and adhere with heat.
I used the new Cricut BrightPad to do the weeding on this project. This thing is so cool it sold out almost immediately! This is a total game changer when it comes to weeding. You simply turn the BrightPad on and lay your cut piece over it. With it backlit, you can easily see what you're doing and even the most intricate cuts are easy to weed! This is also a great tool for tracing. You'll definitely want the Cricut BrightPad on your Christmas list this year! Check out more info on the Cricut website, and see it in action in the video below: