When we were house hunting, one of our must haves was a laundry room. While this seems like a basic need, I was surprised how many houses we came across that didn't have a laundry room! I knew I didn't want to drag laundry from inside the house to the garage so we were pleased when we found what ended up being our first home.
Before we moved in, a small laundry room was added just off the kitchen. It's a small room but has a door to shut when the machines are running and we were able to fit new stackable machines in there. Below are ways we maximized this tiny space in our small laundry room makeover.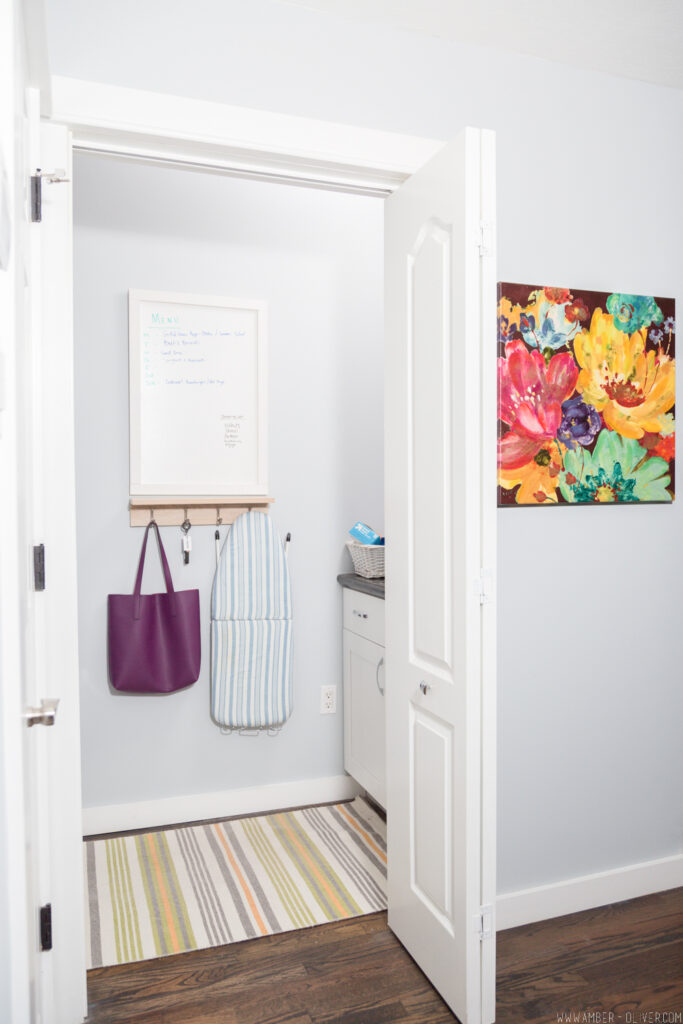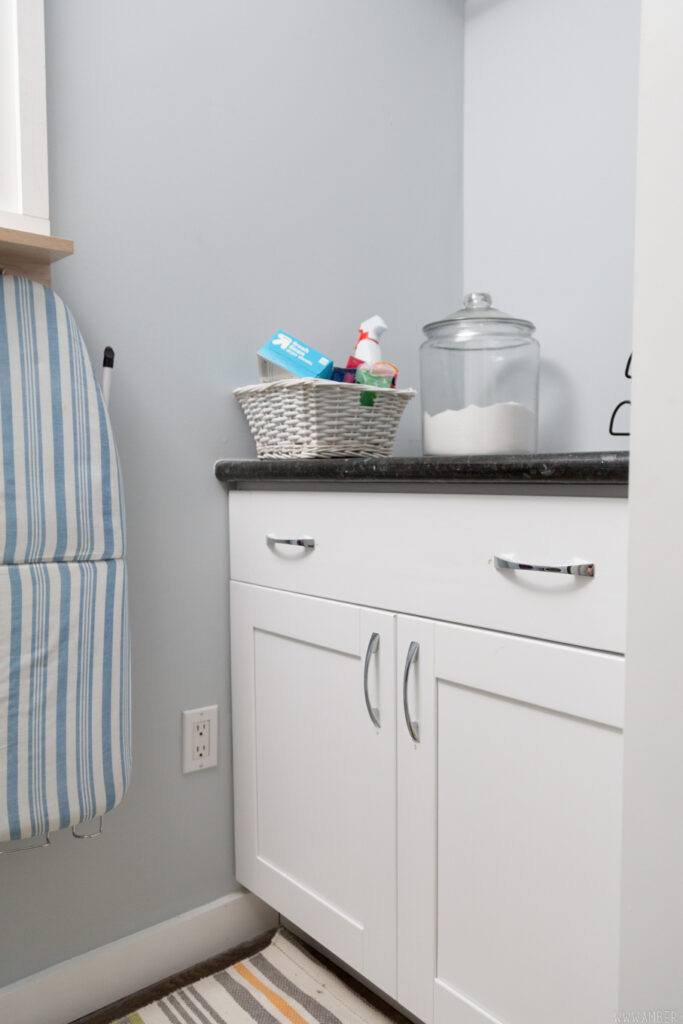 Add simple accessories. By adding something as simple as a rug, the laundry room immediately looked more put together. It also helps to have a rug down so if you spill detergent, you can easily shake the rug outside.
Ditch detergent containers. I use a clear glass canister
to hold our laundry detergent. The box it comes in is bulky and not pretty to look at. The clear container looks clean and helps keep the counter from looking cluttered.
Use wall space. We added this shelf and it allows us to hang things and gives a place to put things. We hang our ironing board as well as keys and jackets here. The shelf is a great place to put mail when it comes in and sunglasses so we can grab them on the way out the door!
Use baskets. I'm not a fan of items on the counter, but I want things to be accessible. I use a small basket to hold laundry items like spot remover and dryer sheets so they are corralled and easy to get to.
Put up a bulletin or dry erase board. Having a central "command center" is a helpful way to keep your household on track. We use a DIY'd dry erase board to keep track of our weekly menu, make a grocery list, and put up reminders and notes.
Do you have a big laundry room or are you stuck with a small laundry room like us? How to you maximize your space?
Check out more posts about our home here.