It's almost Christmas! One of my last minute projects was my DIY Reindeer Cut Out. I've been looking for more projects so I can practice using my scroll saw, and this one got me to turn off Gilmore Girls and work in the garage! This is a very simple project with easy angles to cut – great even for beginners. I've included a free download below: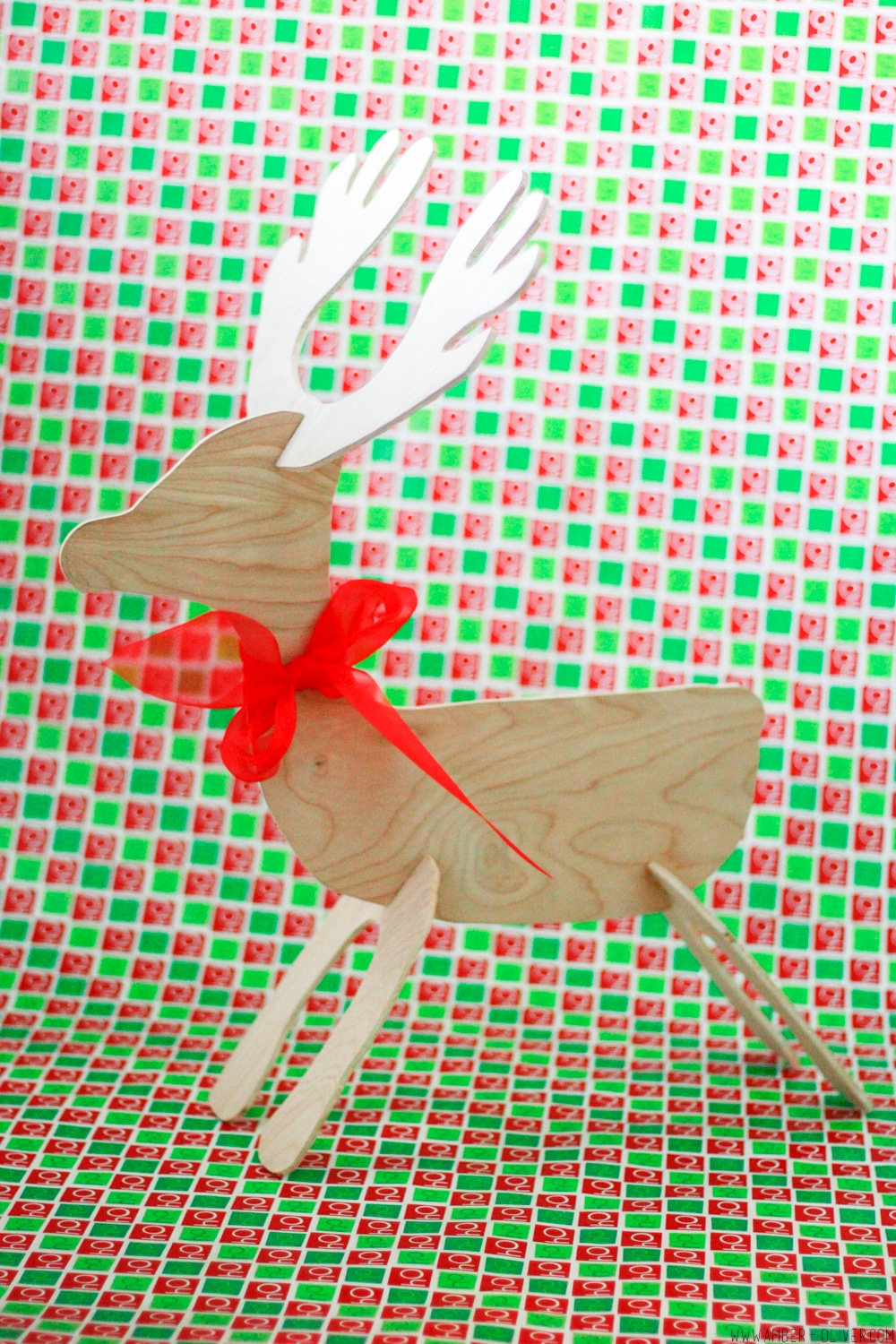 This post contains affiliate links. If you shop from my blog, I may be compensated for clicks or purchases that you make. Thank you for your support! Please refer to my disclaimer page for more information.


Sandpaper
Step 1: Use my free printable to trace the outline of your reindeer on the plywood.
When you pick up a sheet of plywood from Home Depot, they will cut it down for you so it will fit in your car 🙂 I recommend Purebond Plywood because it's formaldehyde-free and environmentally safe! I used my Jigsaw to cut the wood down, close to the outline of the reindeer.
Step 2: Use the scroll saw to cut out your reindeer!
I'm not an expert with the scroll saw yet, but this project was a good chance to practice! The hardest part is probably the antlers, but it's good practice for turning! I think of the scroll saw like a sewing machine: keep your hands on either side of the the blade and feed it through. The wood will kind of move through on it's own, you just have to direct it. When turning, I go really slow and pull back on it a bit as I'm turning so it doesn't go too fast.
Step 3: After cutting the outline for the reindeer, I cut the little inserts so they will fit together.
Go slow on this part; you can always cut away more, but can't undo it once it's cut!
Step 4: Sand down the edges and assemble!
Luckily, Pure Bond plywood is really smooth, just make sure you don't have any rough edges.
Step 5: I left mine with the raw wood and added a bow.
You could also stain or paint your reindeer 🙂