Growing up, our Christmas tree was a hodge podge of ornaments. Nothing really matched, and the majority of the ornaments were handmade by my brother and me. But our tree had so much sentimental value and I hope someday my family's Christmas tree is just the same.
College was the first time I had the chance to decorate my own tree, and I held fast the DIY tradition! I wanted something super cute so I made DIY leopard print ornaments! Add in glitter ribbon and these are perfect for your glam Christmas tree!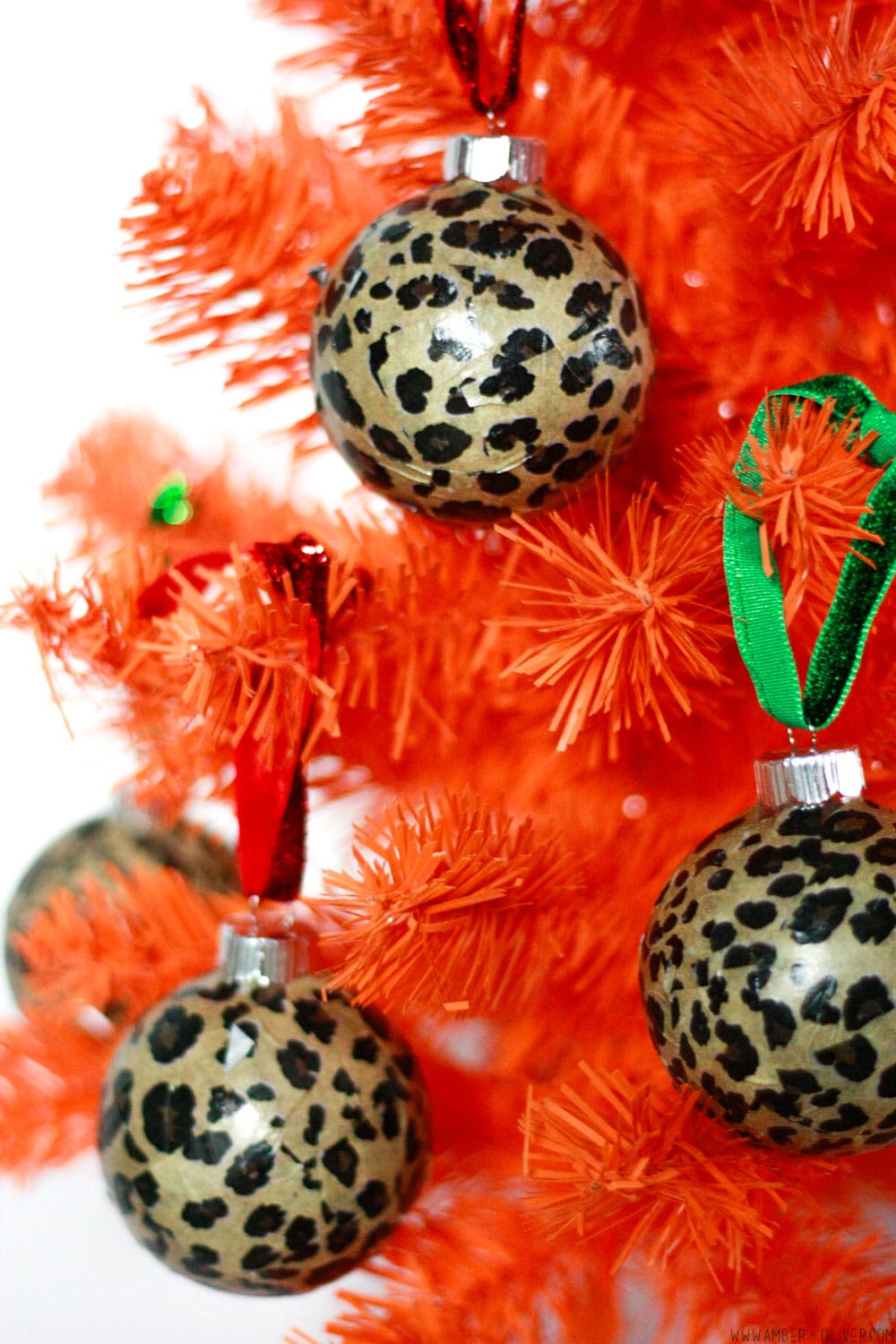 I actually made these ornaments more than 5 years ago! They are still holding up. The instructions and project are simple!
Yield: 12 Ornaments
DIY Leopard Print Ornaments
Hung with glitter ribbon, these DIY leopard print ornaments are a super glam addition to your Christmas tree!
Instructions
Cut the tissue paper into small one inch sections, then apply them to the glass ornament with mod podge.
Add a layer or 2 of mod podge on the finished ornament to make sure none of the pieces of tissue paper will pull up. I took the top off and set them upside down on wax paper to dry.
After they dry, add the glitter ribbon to hang them on your Christmas tree!
That's it! You could use any tissue paper you like, but I still love the leopard print! They aren't on our big Christmas tree; rather they hang on a small tree in my office and I love them!
Just be sure you call them Christmas ornaments or Christmas balls. Growing up, I would call them Christmas BULBS and it drove my mom crazy!
Be sure to share these DIY leopard ornaments with someone who loves animal prints!