This is a sponsored post written by me on behalf of Coca-Cola® and Dollar General. All opinions about these amazing chocolate cupcakes are 100% mine.
Did that title get your attention? What if I told you these cupcakes were also the easiest recipe you've ever seen? I didn't come up with this recipe, it's actually a classic! You only need TWO ingredients to make these super yummy, soft and fluffy, chocolate cupcakes. One box of chocolate cake mix and one 12 oz can of Coca-Cola®!
This recipe is so simple, you don't really need instructions! Everything you need to know about this recipe can be found via The Holiday Helpers at Dollar General: Coca-Cola® Easy as Cake! Recipe. Pick up a cake mix and a Coca-Cola® next time you are in charge of dessert!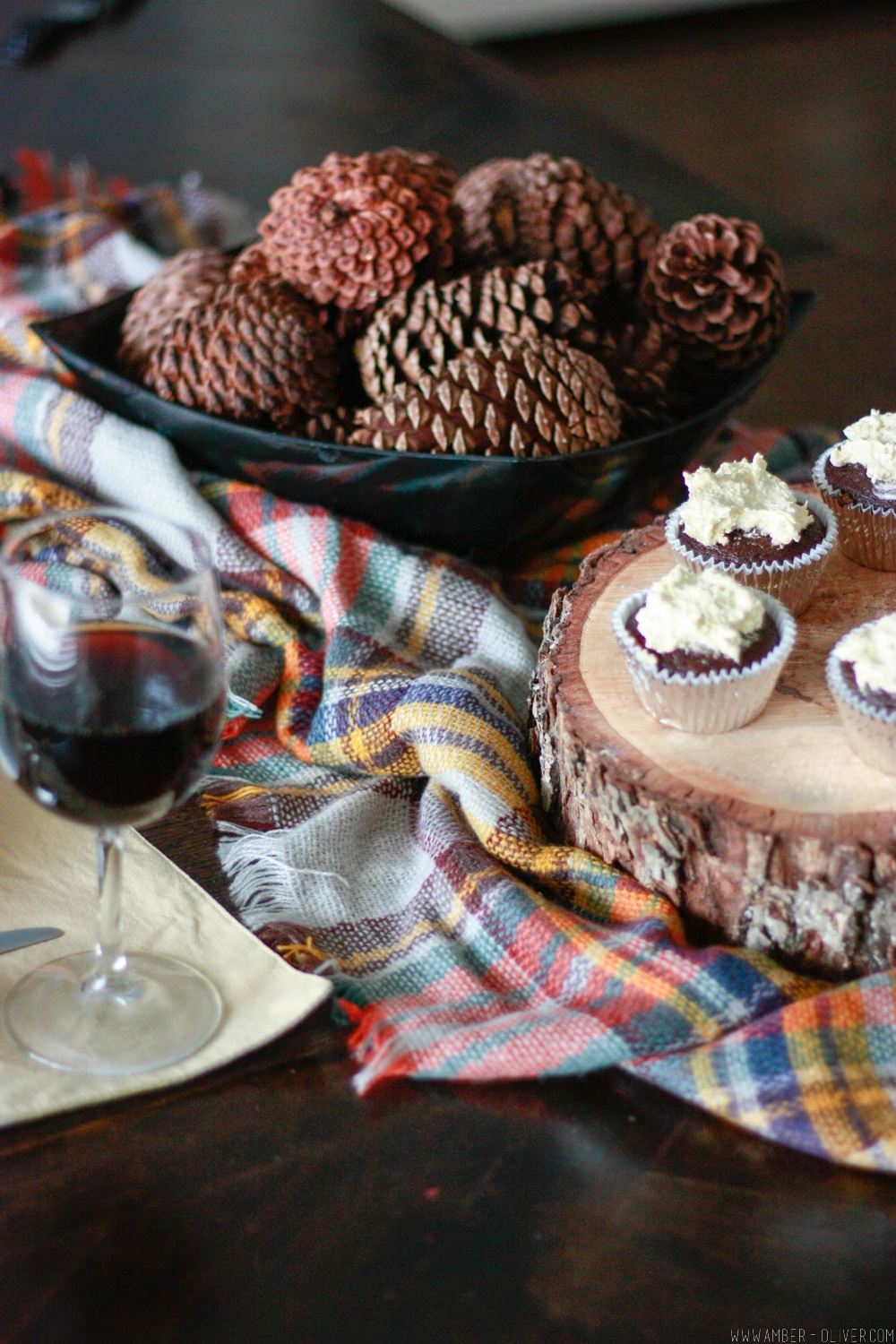 I made these Coca-Cola® cupcakes for my husband Eric's birthday. I didn't tell him or our friends what was in them and had them all guess. The real secret is that these are insanely simple – the whole time I was mixing I kept thinking: "There's no way this will work!" No eggs? No oil? BUT HOW?!" But then I baked them and they came out amazing! For the icing, I whipped Cool Whip and Vanilla Pudding mix and it tasted great.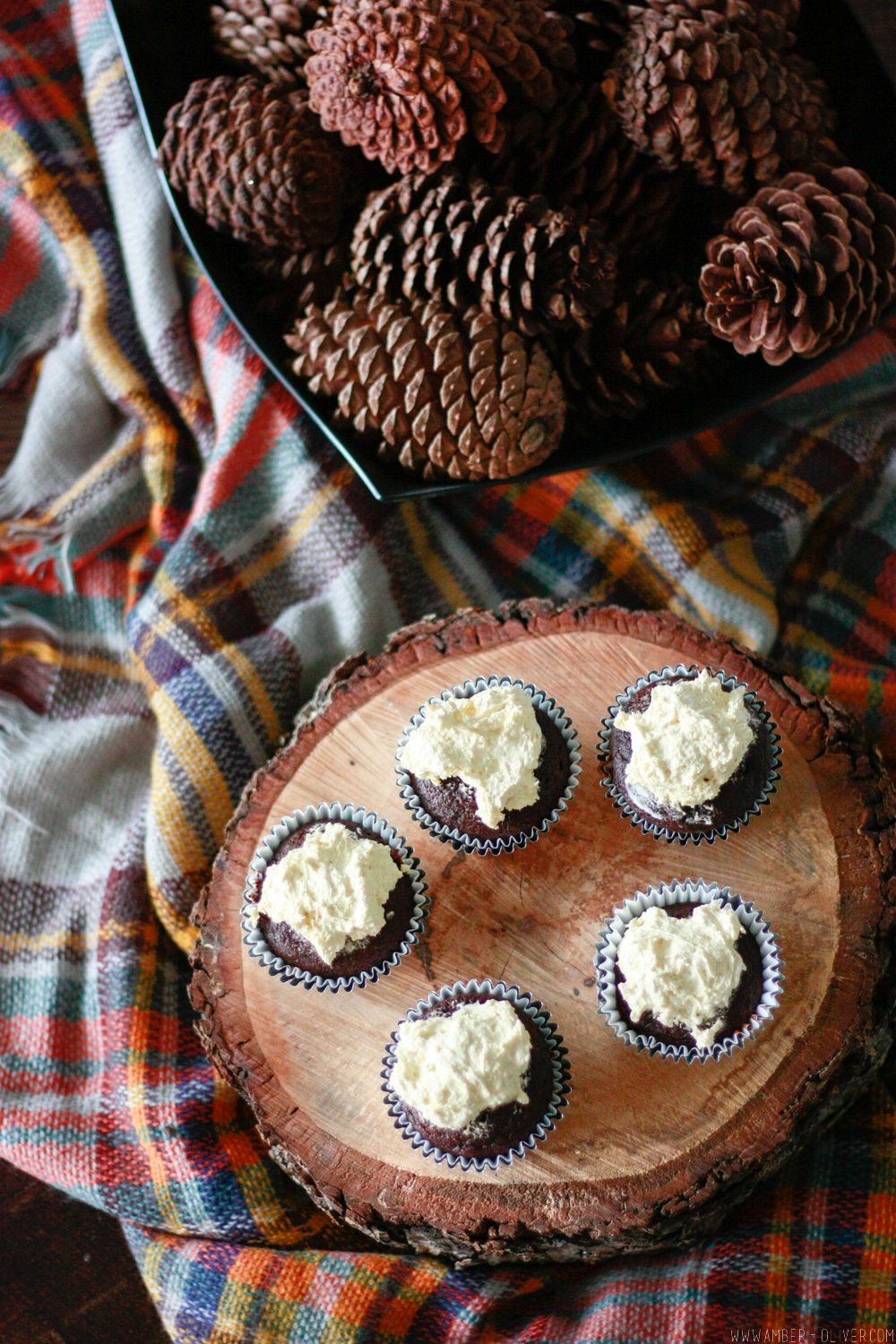 To decorate, I decided to go for a rustic/outdoor table theme. Eric grew up in Boy Scouts and was actually an Eagle Scout! He loves camping, hiking, and all things outdoors. We even had a smore's bar instead of a groom's cake at our wedding because I knew how much he liked camping! So this year for his birthday, I set the table with a rustic wood slice as a cupcake stand, pine cones, and fall outdoor colors. These chocolate cupcakes fit in perfectly. For a quick and easy place card, simple slip a piece of paper in a pine cone!
We still have two weeks left of autumn, so I got to throw this party just in time for the end of the season! I love to incorporate piece from nature (pine cones are FREE!) to throw together quick and easy decor.