Eric chose costumes for our whole family this year. We loved the minion movie, and thought it would be fun to dress up as minions. I found the funniest costume for Barkley on Amazon and got all the materials we needed to make each of us a DIY minion costume for under $50.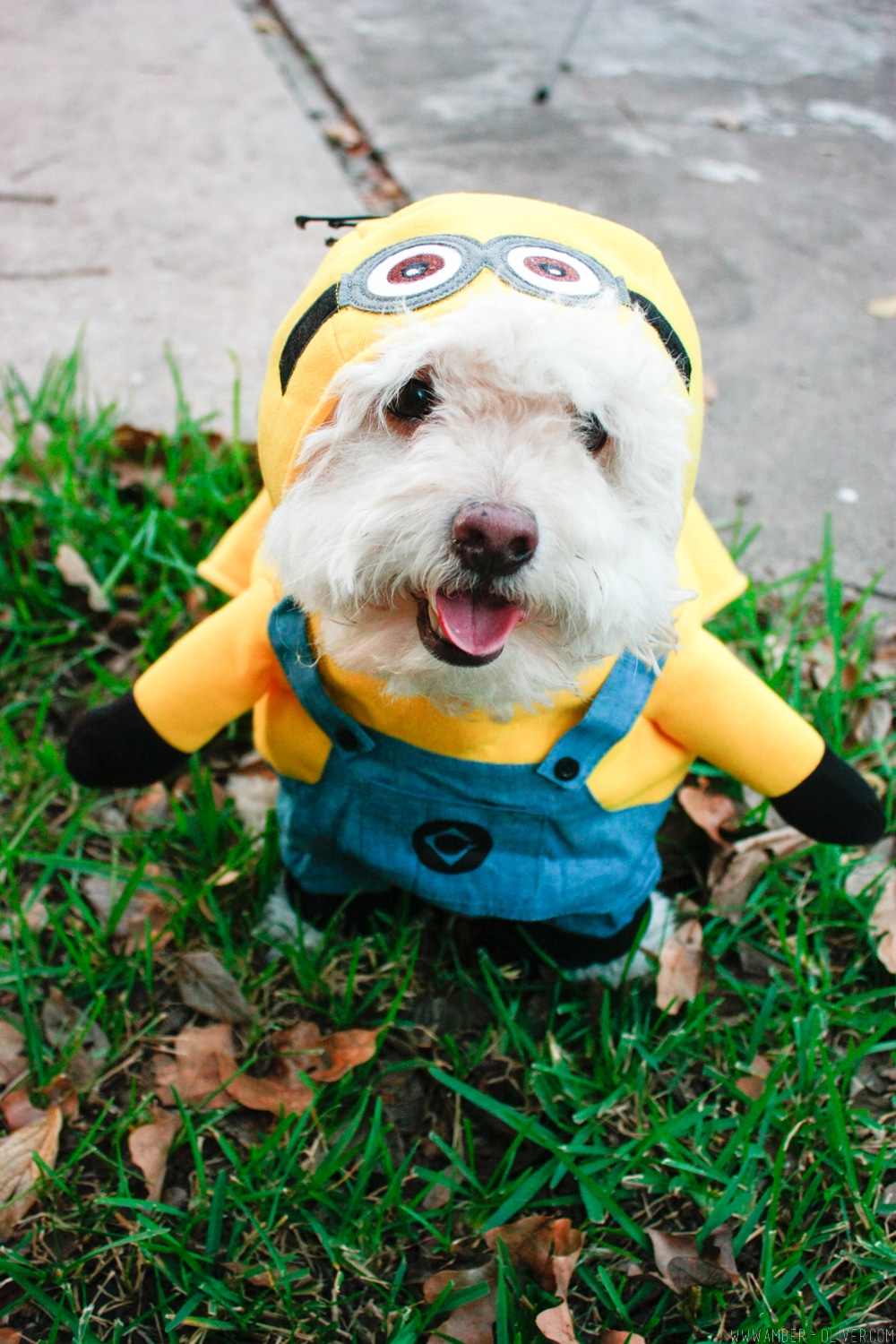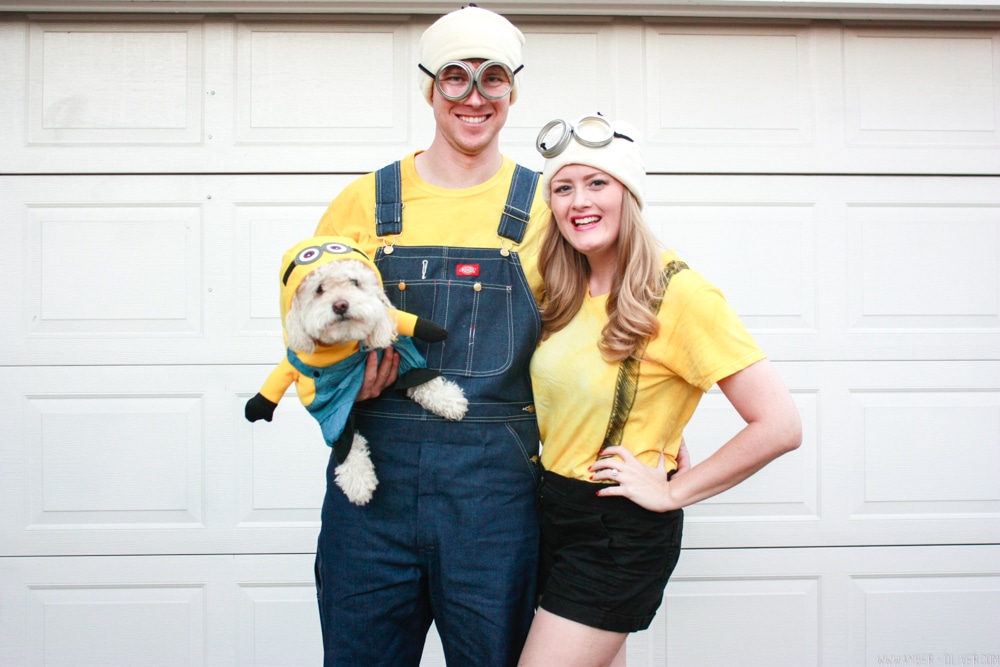 This post contains affiliate links. If you shop from my blog, I may be compensated for clicks or purchases that you make. Thank you for your support! Please refer to my disclaimer page for more information. If you aren't an Amazon Prime member, you can use this Amazon Prime 30-Day Free Trial
!

Overalls (his)
Shorts (hers)
2 T-Shirts
I followed the instructions on the fabric dye to dye the beanies and t shirts. Unfortunately, the beanies and shirts were different materials, so they didn't dye the same color. But they still worked 🙂 While the fabrics were dyeing, I made the goggles with mason jar lids and pipe cleaners.
Goggles: I drilled a hole in the sides of the mason jars, then attached them with pipe cleaners.
Beanie: After the beanies are dyed, loop pipe cleaners through to make the minion "hair". Trim them to the desired length.
His Costume: Eric wore overalls with his dyed t-shirt, beanie, and DIY goggles.
Her Costume: I had a hard time finding overalls, so I wore my shirt with a pair of black shorts. I drew the "suspenders" on with a permanent marker.
Check out my video tutorial: