This post is sponsored by DecoArt and Michaels.
I've had this chippy, old, white dresser for years. I've held onto it because the size is perfect for our dining room and the drawers are great storage for extra place mats, tablecloths, and cloth napkins. But the color? Blah. And the condition? Ehhh. This drab little dresser could really use some love. When DecoArt challenged me to use their new Americana Decor Metallics, I knew I had the perfect project!
To begin this dresser makeover, I had to strip away all the old paint. This piece had been repainted at LEAST 3 different times. I used paint stripper and a paint remover tool to get all the old paint off. I was surprised how quickly this stuff started working. You can see it bubbles up and most of the paint basically starts falling off. Some places were a bit tougher and we had to use the scraper to really get in there.
I used an electric sander to be sure the surface was as clear and smooth as I could get it. I removed the drawers, placed the piece on its back, then then applied a coat of primer.
After the piece was primed, it was time to get that gorgeous Metallic paint on! I put 2 coats AND touched up several places and only used 1 can of paint! I used a roller to cover the majority of the piece, and a small brush to get in the places the roller couldn't reach. This helps get a smooth finish!You can find these 8 oz jars at Michaels – I used Pewter for my dresser makeover!
I love that the dresser looks darker or brighter depending on how much light is in the room. The metallic finish make this a total statement piece that I built the room around. As you can see, I'm not afraid of a little color and LOVE how this turned out.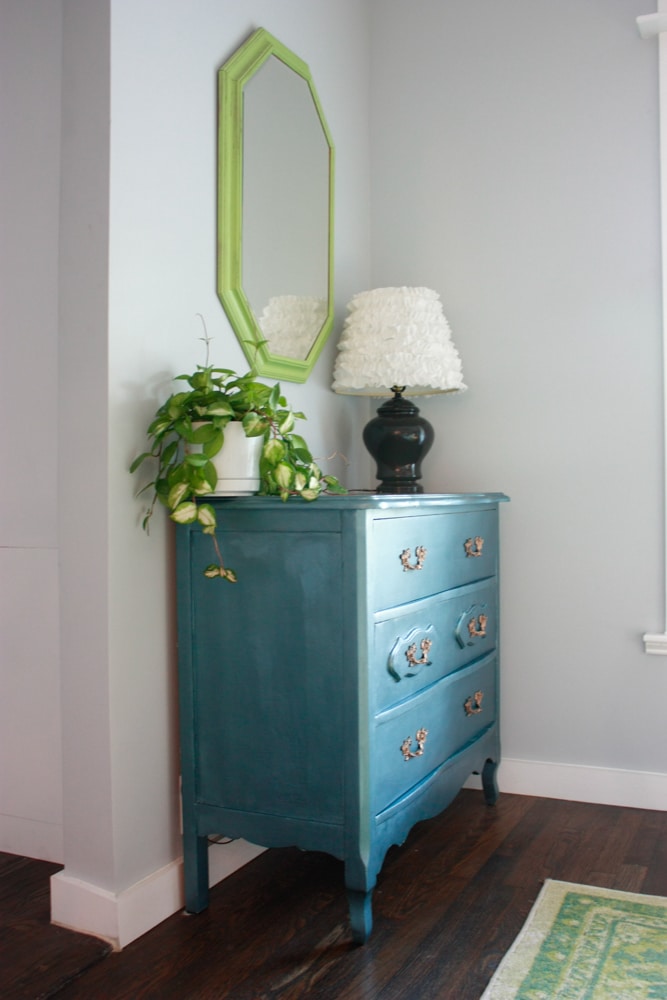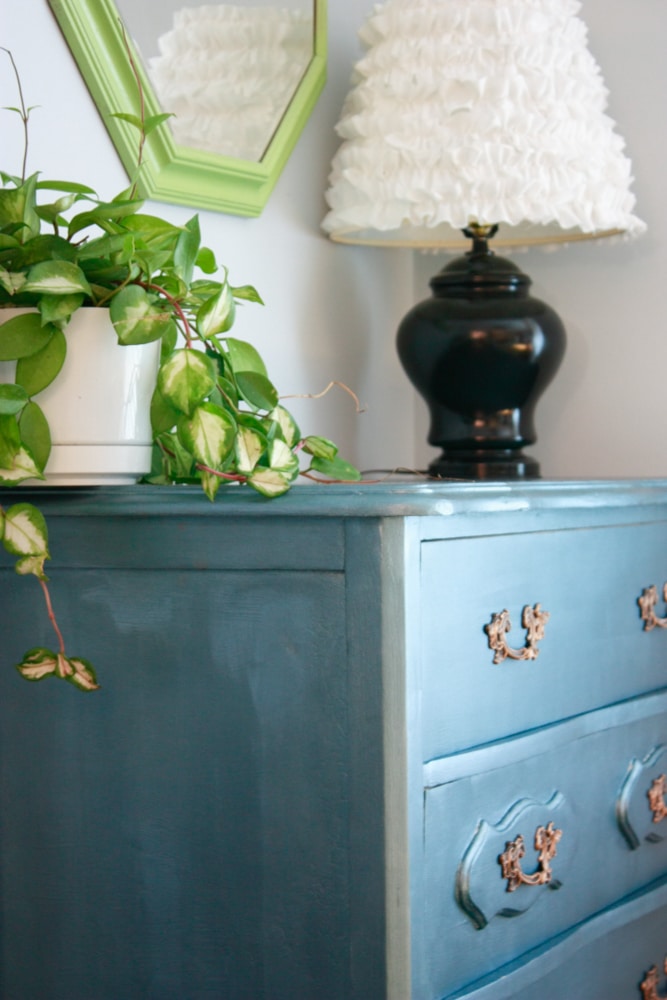 On your next Michaels run, grab a jar of this Metallic paint. What project will you use it on?