Custom throw pillows with hand embroidery, screen printing, and illustrations. Great gift ideas for a variety of occasions. Thank you to UncommonGoods for sponsoring this post, which may also include affiliate links. Click here to see my disclosure policy.


You can never have too many pillows, right? I have 7 on my bed, 8 on my couch, and…. wait maybe I should stop there. I've decided I should start GIVING throw pillows instead of hoarding them. When UncommonGoods reached out to me about their home decor products, I was immediately enthralled with all the custom throw pillows! They have hundreds products in their home decor section including floor coverings, clocks, vases, lights, and storage and organization. They are a unique company in that they work with designers, artisans, and artists from all of over the world. They're building a community of passionate people with unique stories and connecting them to consumers like you and me. They feature handcrafted pieces and strive to focus on sustainability in all aspects of their business. You can read more of their story here.
I found 10 custom throw pillows that I think would make great gift ideas! Holidays, birthdays, weddings and showers – there are tons of options:
Custom Throw Pillows – 10 Unique Pillow ideas!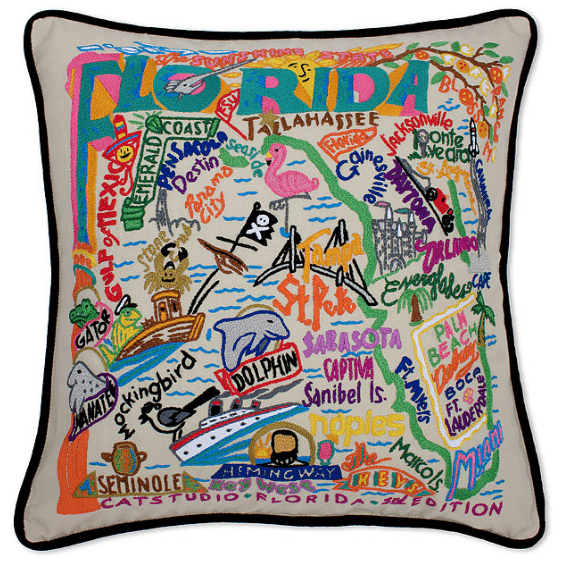 These beautiful pillows are HAND EMBROIDERED! I love the detail and the colors on these. They would be a perfect housewarming gift for someone moving to a new state so they will always remember home.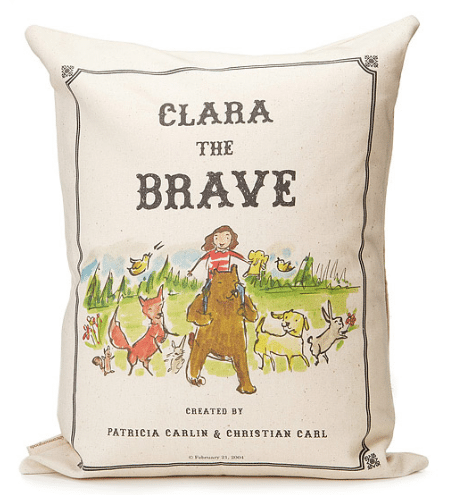 A darling gift for a child. Give a custom pillow for your favorite brave little person! They let you choose the hair and skin color to customize the illustration for a little boy or a little girl.
Customize these pillows with your family name, city/state, address, and a personal message. These would make a great anniversary gift!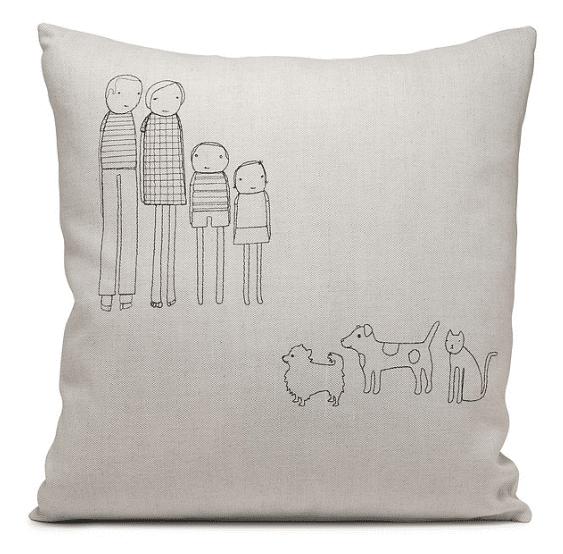 This is one of my favorites I found on UncommonGoods!  It's a hand-embroidered hemp pillow that features stitched illustrations of your family – including your furry friends! I would love to have one of these once our family grows a bit. They remind me of the stick figure families people put on the back of their cars – just classier 😉
This is a simple pillow design, but would make a great shower gift for a couple getting married! If a bride takes her husbands last name, it's always fun to see it on something!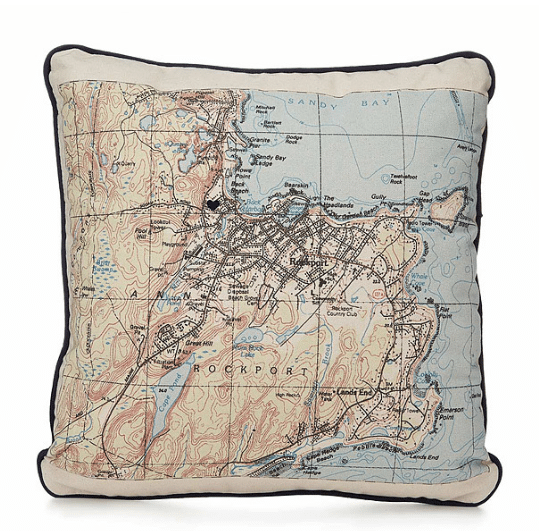 At first, I thought this would be a great way to commemorate a place you lived like your home town or where you went to college. But I noticed the map in the example photos featured Rockport, MA which is were we celebrated our 1st wedding anniversary! What a great way to remember an amazing vacation spot as well!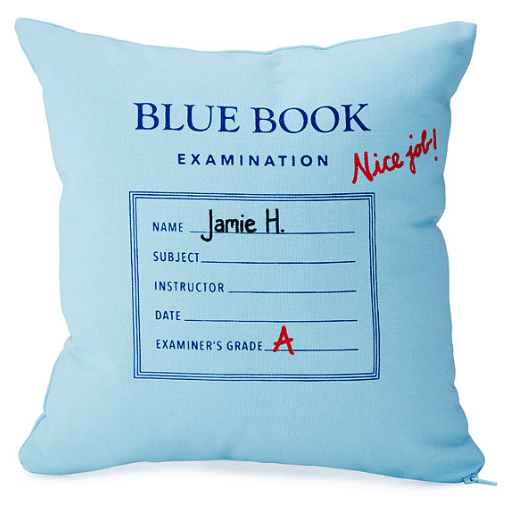 This would look great decorating a dorm room of a new college student! Or maybe as an encouragement for a struggling student of any age. This pillow is hand silk screened and can be customized with someones name.
Another cute storybook pillow but this one features your favorite tiny adventurer. Can be customized with skin and hair color for an infant or young child. I also love the "reviews" on the back "cover"!
This pillow is going to the top of my Christmas list! I would love a custom Barkley pillow! In fact, I think I need a few so he can be in every room 😉 For other personalized gift ideas click here.
The detail on these pillows is gorgeous. They make a ton of these hand embroidered college pillows, including one for my Alma Mater- Oklahoma State University! I love how they tie in all the colors and traditions in a playful design!
Which of these custom throw pillows is your favorite? Visit UncommonGoods for more pillows and home accessories!