Last weekend I redid some lamps I found at the Habitat for Humanity ReStore. I've been searching thrift stores for the perfect lamps to redo after being inspired by some on Pinterest. I knew I wanted DIY lamps because ones I'd found had been so expensive! Luckily they were on sale (as if they weren't cheap enough!). They were originally $10 and $12 respectively and I got them half off!


I went to Hobby Lobby and picked up some fabric and spray paint. I LOVE spray paint! I decided to put the smaller lamp in my room and do a black lamp with white lamp shade and put the taller lamp in the living room with bright orange and an off white/tan lamp shade. I got some muslin fabric because it is very light weight and I wanted something that would ruffle really easy. Plus it's super cheap! It was less than $2 a yard! It took approximately a yard for each lamp shade.
Yield: 1 Lamp Shade
Ruffle Lamp Shades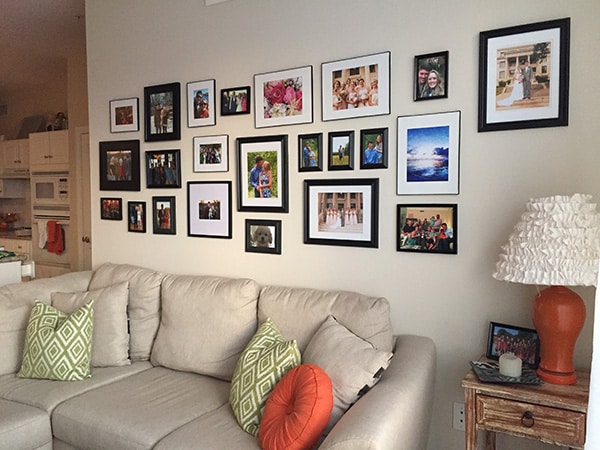 With one yard of fabric, you can create an adorable ruffle lamp shade!
Instructions
I cut the fabric into 2 inch strips and ran each one through the sewing machine straight down the middle. To get it to ruffle I had to set the length to the longest stitch and the tension to the highest. I had to experiment with it a little to find how I wanted them to look. What I found was if you let the fabric push through on its own it will ruffle up really tight but if you pull on it just a little as it's coming out the back you can space the ruffles out a little more. This helps you cover more area with your fabric!