I've made a MAJOR change! My craft room will never be the same; I've broken up with my Silhouette Cameo! My very first craft cutter was a Cricut machine, but it used cartridges which became expensive and cumbersome. Eric got me the Silhouette Cameo for my birthday a few years ago and I was THRILLED! I created some really fun projects with the Silhouette Cameo, but I was constantly struggling to cut with the Silhouette. When I had the chance to try out the Cricut Explore Air™ 2 machine, I jumped on it!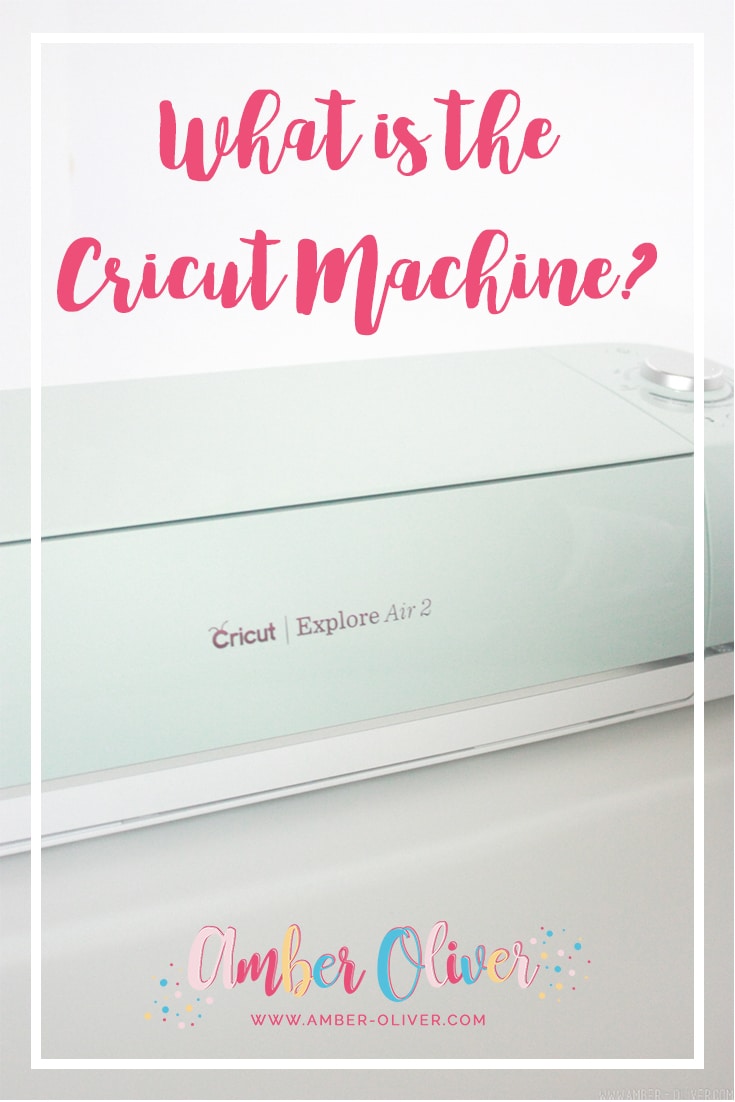 First Impressions
Cricut sent me their mint Cricut Explore Air™ 2 machine and my very first thought was "Wow, this machine is pretty"! After the pretty color, the next thing I noticed was the dial. This will make it much easier to cut – you simply rotate the Smart Set Dial and choose what material you are cutting.
One of my big complaints with the Silhouette was the blade: it frequently would not cut all the way though (even on paper!). I was constantly having to try different settings and set the blade much deeper than the instructed settings. I wasted so much time googling with my Silhouette 🙁 The Cricut blade not only lasts longer, it cuts more materials than the Silhouette. I'm excited to really test this to the limits! It will even cut balsa wood!
Software and Accessibility
Another way the Cricut differs from the Silhouette is it's wireless! I love that that's one less wire to keep track of and plug in. I also really love the Cricut Design Space. It's web based, so you can access your designs from anywhere! You can easily design your project on PC, tablet, or smartphone. They have 1000's of projects and images to choose from or you can import and create your own. I found the Cricut Design Space much easier to use and I loved that I could save all my projects in one place.
Accessories
I have so many project ideas and I want to try out all the fun accessories. I never tried pens with the Silhouette, but I'm eager to try them with the Cricut. You can load the pen and blade at the same time so it will write then switch to cutting. This saves you time! I also really like the scoring blade. It will make card making super simple. Everything about the Cricut is easy to use – down to the packaging! Seems silly, but I was so glad the back had a perforated edge that made it simple to get the accessories out. Nothing worse than when you can't get the darn packaging off! The Cricut Explore Air™ 2 machine has several places on the machine where you can store your accessories. I love that I can keep everything in one place.
Setup
In keeping with simplicity, the setup took minutes and I was able to create something right away. Because the machine is wireless, I was able to setup via Bluetooth on my iPhone.
Setup
Unpack and plug in the machine.
Download the Cricut Design app.
Turn on the Cricut Explore Air 2 machine and find the connection under Bluetooth on your phone to pair.
Sign in with your Cricut ID.
After you're connected, the app walks you through a quick project to show you how everything works!
I made that "enjoy" card in literally 30 seconds. That's another thing about the Cricut: it's super fast! It even gave me a notification on my iPhone that my project was done. This is helpful if I have a page full of cuts and walk away and let it work. I already have a list of projects to try with my new Cricut Explore Air™ 2 machine, so stay tuned!
This is a sponsored conversation written by me on behalf of Cricut. The opinions and text are all mine.